Dreaming Of A Pool This Summer?
Deciding if a backyard pool is right for you
Published Jun 16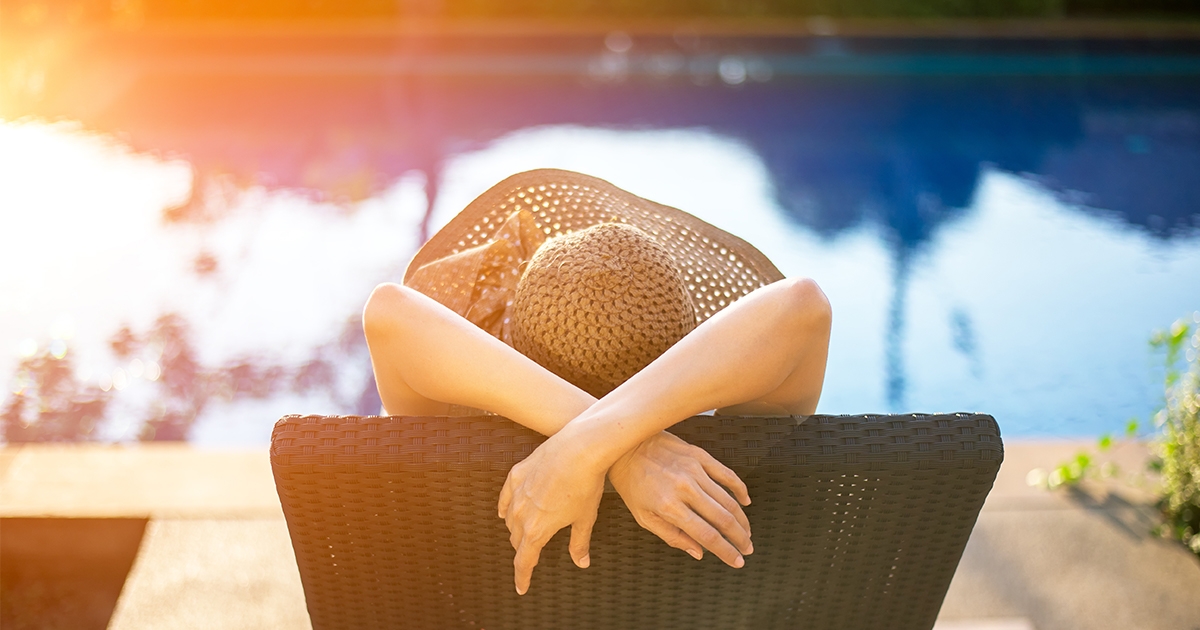 Temperature Rising

It's finally feeling like summer, and the heat is definitely on! Days like this always get us dreaming about floating in a sparkling pool. Made even better when it's in your own private backyard oasis! Imagine not having to worry about fighting for lounge chairs or getting splashed by the neighborhood kids' (sorry – we can't help with your own kids). If installing a pool is on your home improvement checklist, we would love for those summer dreams to come true! We recently visited with our friend Dennis McMillan from Sunshine Fun Pools in College Station. He shared the ins and outs of installing a home swimming pool and some essential maintenance tips.


While the idea of pool ownership sounds terrific when the mercury is hanging above the 90-degree mark, how do you actually get started? Here are a few tips on determining whether a pool is right for you.
Regulations - First thing first, you'll want to look into any local zoning laws or homeowner's association guidelines before shopping around. At Greens Prairie Reserve, all swimming pools and spas require prior written approval by the Architectural Review Committee (ARC).
Wants – There are so many options on pool design these days! Do some research ahead of time and weigh the pros and cons of different shapes, sizes, and features. Sunshine Fun Pools offers an extraordinary portfolio on their website, so you can see all types of designs and price points available in our market.



See more pool photos on Sunshine Fun's website - https://sunshinefunpools.com/.


Site Visit – Once you understand any local regulations along with having an idea of what you're wanting in a pool, it's time to get in touch with a professional swimming pool contractor. They will come out to your home to inspect your site, answer questions, offer ideas, and help establish a budget.
Once you've done your homework, you'll be able to make an informed decision on whether a backyard swimming pool is right for you. In a future blog post, we'll be learning more from Dennis about the ins and outs of pool maintenance. Until then, stay cool!
At Greens Prairie Reserve, we always have lots to look forward to!